Allied Craftsmen at Mingei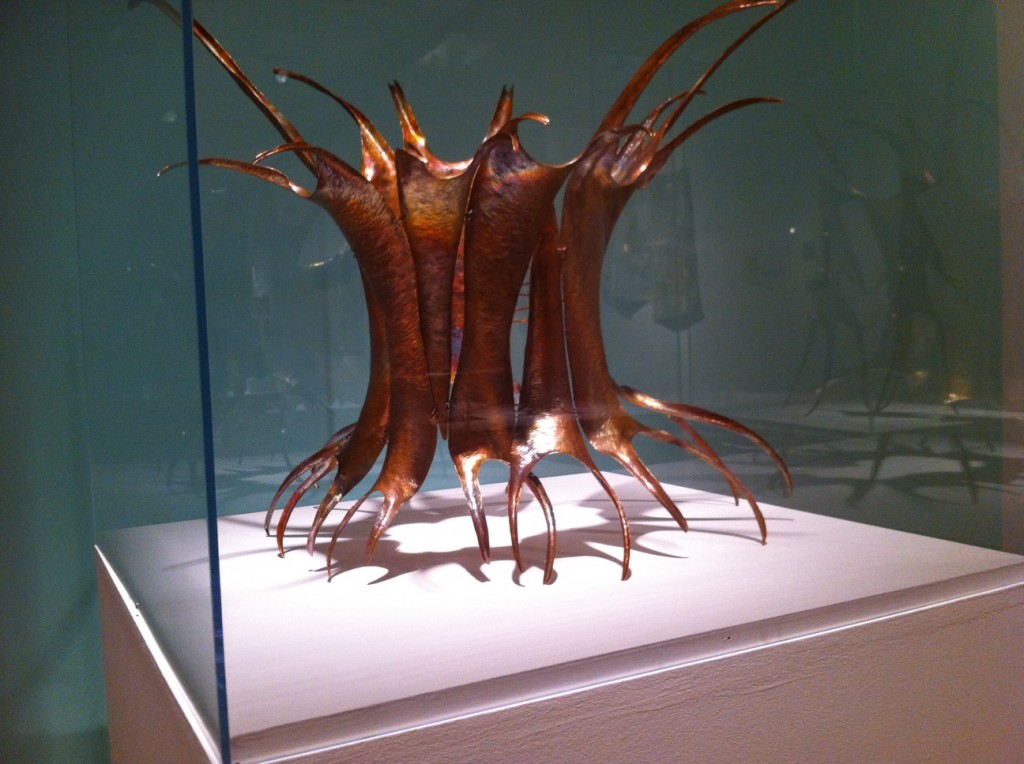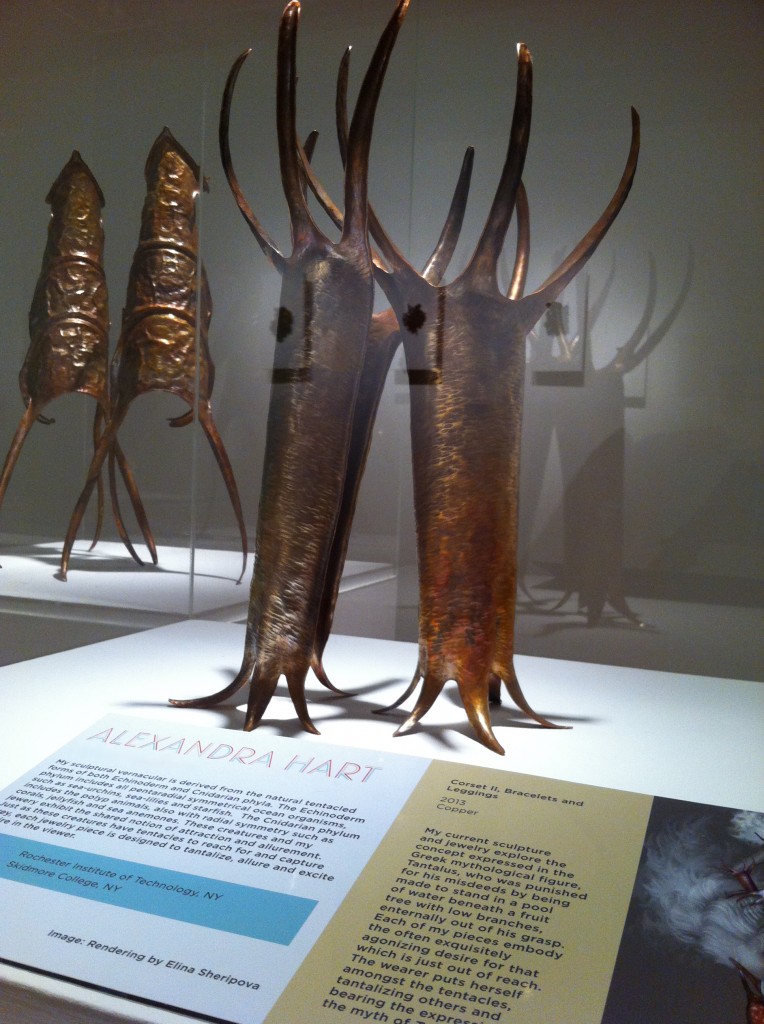 The wonderful show of art works that are highly crafted proves with no doubt the high level of visual art available in San Diego.
I give links to just a few of these artists below. I was particularly impressed with the new work by
Alexandra Hart

, who has made what appear to be sculptures but are in fact a corset and arm and leg embellishments.
Arline Fisch

(SD Art Prize),

David Fobes

,

Joanne Hayakawa

,

Paul Henry

,

Jeff Irwin

,

Linda Litteral

,

Viviana Lombrozo

,

Cheryl Nickel

,

Joe Nyiri
Wonder Women: On Paper and Off
The Women's Museum of California
launched this show in time for Comic Com and it is a perfect example of a
charming boutique museum engaging the community at large to direct their attention to their main theme: the rights and power of women in our society. Go and be amused and educated.
Art Pulse TV
Watch for this new 1/2 hour Arts and Culture TV show with four segments and which airs every Sat at 5 pm on channel 7 NBC.
Terri Beth Mitchell is the star of this show with a series of Terri Tries reports. She is charming and odd and we loved her. Art Pulse Gallery will be moving to Bread and Salt (1955 Julian Ave in Barrio Logan 92113) in October
By Patricia Frischer, coordinator of SDVAN
We welcome anyone to submit reports on Picked Ripe exhibitions or make suggestions of Picked RAW Peeled events that have been chosen as Picked RAW features.